My neighbors must think I'm going crazy. I've been wandering around the neighborhood, hunched over, eyes fixed firmly on the ground. More than one has asked me what I've lost. I haven't lost anything. In fact, I've been looking for the perfect leaf to photograph...one with just the right color, without many blemishes, with no ragged edges, just the right size, and so on. This year the leaf display hasn't been particularly colorful, and the choices are limited. Anyway, here's the best one I've found over the last few days...a little tattered, but otherwise quite suitable!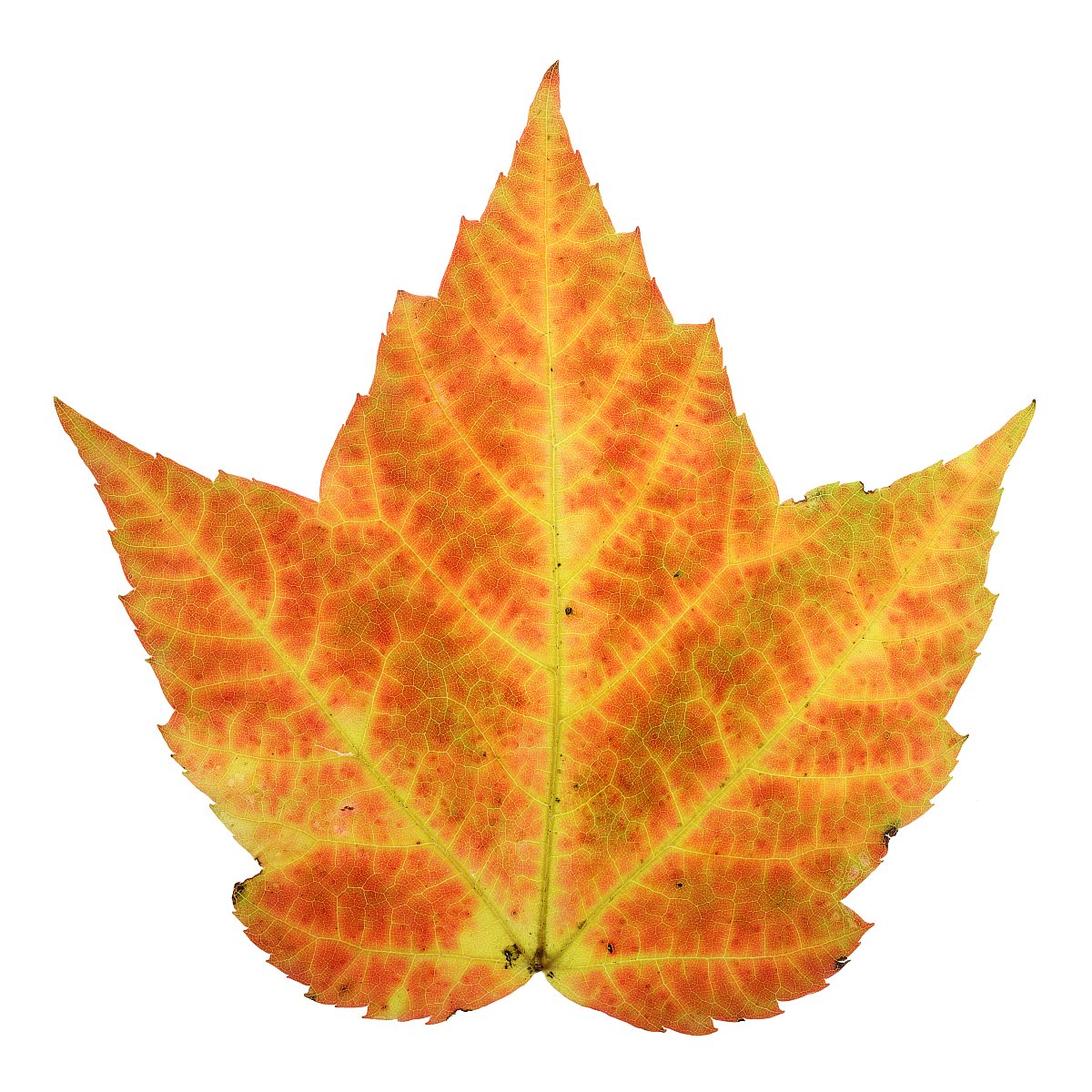 The full size image is almost exactly one gigapixel (31700x31700 pixels), and is comprised of about 260 images, stacked into about 70 frames and then stitched using PTAssembler.
One of the nice things about such a large image is the ability to create a sizeable picture from a small crop. Here's a crop from the center that is still suitable for printing at large size (about 144 megapixels or 12000x12000 pixels)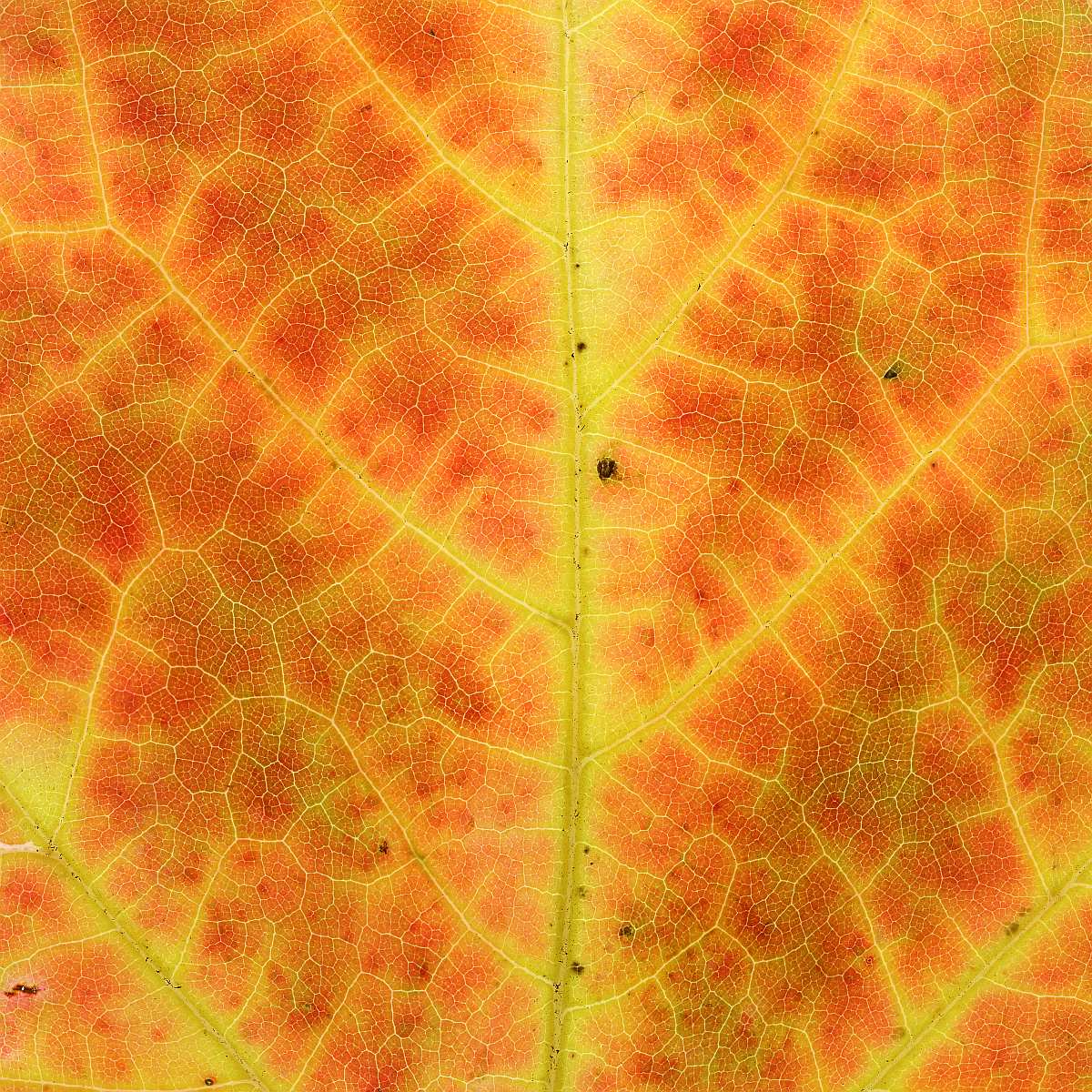 Finally, here is a full size crop from the image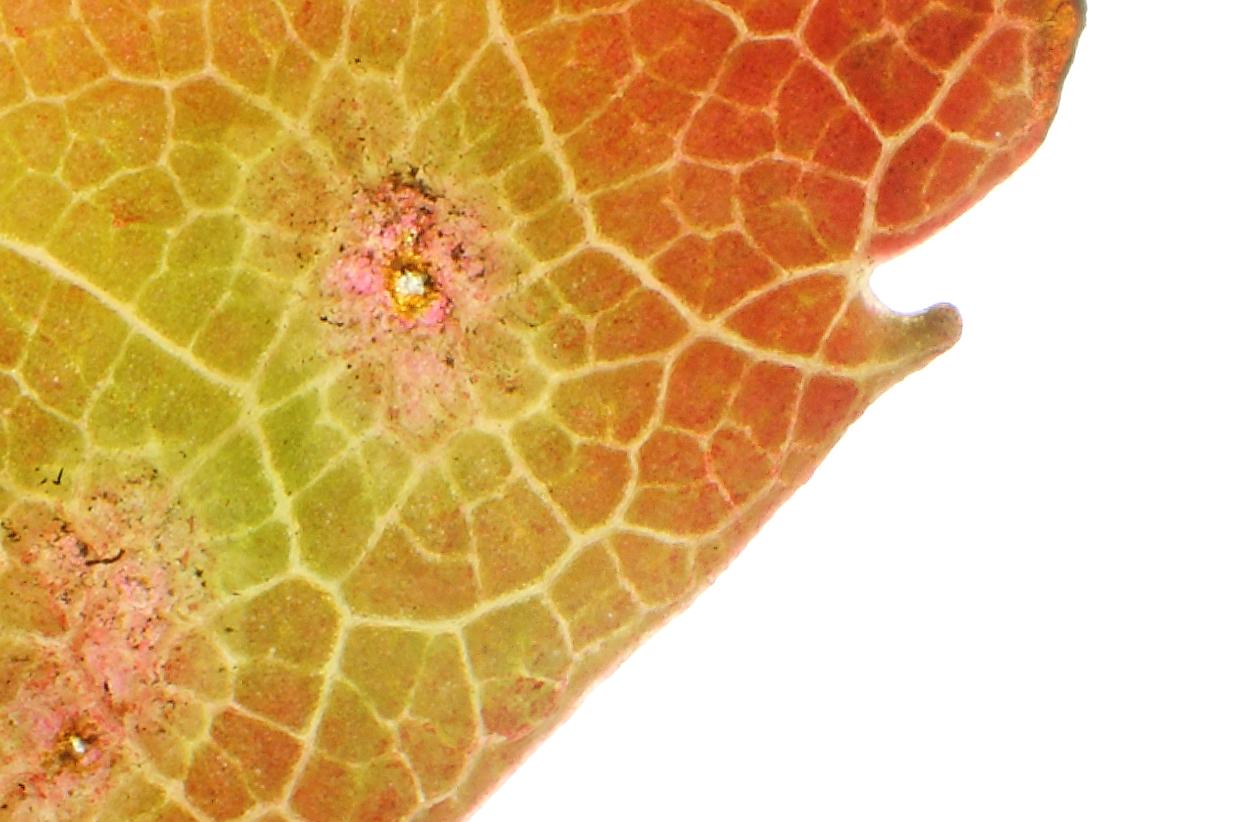 There are
many more crops from this image here
.
Max